×
Hap-P-Kid Little Learner Flower Nightlight
Brand: HAP-P-KID
Product Code: HK3892T
Availability: Out Of Stock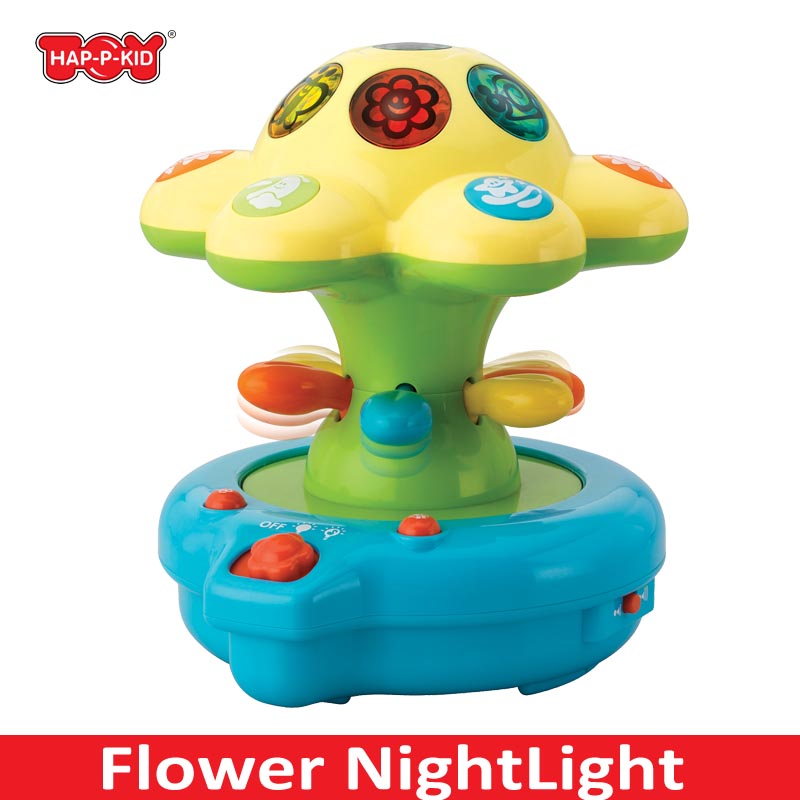 PRODUCT DESCRIPTION
Flower Nightlight will gently roates and projects a magical lightshow on nursery walls and ceilings. The leaves will move up-and-down while flower rotates.
Music can be choose lenth of 5 to 15 minutes.
3 flower features setting: light, light & music, light & nature sound

FEATURES
Recommended Age: 0 months+
Lovely pattern projector
Turn around with classical music or nature sounds
Requires 3 "AA" batteries
Development Benefits
Classical music and nature sounds
Timer of 5 or 15 minutes
---
HAP-P-KID® is known as one of the major manufacturers and exporters of high quality toy product. "Quality and Service are the best" is the motto of their company. Their products are fun, innovative and economic as well as manufactured to meet individual customer requirements for all standards of quality and safety. In order to meet the demands and requirements of the ever-changing toy industry, their creative designers and professional engineers develop innovative products.
Happy Kid Toy endeavors to create toys that bring happiness to kids from physical to intellectual level. Committed to design and quality excellence, its toys are created with a mission to nourish children's creative minds, inspire intellectual development, improve eye-hand co-ordination and provides great entertainment and fun.
Happy Kid is totally dedicated to product quality and safety. Products of Happy Kid are engineered to be environmentally safe and its operations comply with RoHS, ICTI and ISO 9001 requirements.
Features:
Lovely pattern projector
Turn around with classical music or nature sounds
Requires 3 "AA" batteries
Development Benefits: Discover the world; sensory development; Parent's participation
Classical music and nature sounds
Timer of 5 or 15 minutes
Child Specifications
Child Age
0 months+
Product Specifications
Battery Type

3 AA
Related Products
Tags: HAP-P-KID, Flower, Nightlight, sleep